October 14th, 2007
Myspace account recovery
I thought I would start off the blog with something hackery… The other day my friend asked me to help get back into her Myspace account. She had forgotten the old email address she used to sign up to the site.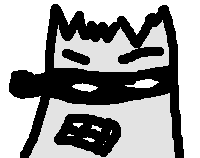 My mission was to figure out the email and password used, login and then update her email and password to the new ones she can remember. All I had to go on was the rough structure of the email address. She only remembered it was a hotmail.co.uk address and the some of the words used.
It was something like two words and a number, but she couldn't remember the exact order… e.g. herbert1wompom@hotmail.co.uk or herbertwompom@hotmail.co.uk or herbertwompom1@hotmail.co.uk or something similar. There where a few words and numbers she thought it probably was but she couldn't remember the exact combination.
Anyway, I figured the first step was to figure out what the exact email address was. I used the Myspace advanced search facility and started guessing combinations of the email address until I found a match. Eventually after 20 mins of guessing one of the email addresses linked to her profile, so I was halfway there.
Next, I had to compromise the email account, so I started trying to login to her Hotmail account with some of the passwords she thought it might be. After a while, I realised that the email account didn't exist (it must have expired) so I signed up using the appropriate account name to gain access to emails sent to that address.
Lastly, all I had to do was go on Myspace and click the "I forgot my password" button and I had everything I needed. I logged into her Myspace profile and was able to update the email address and password.
The main thing to remember from this is how powerful the Myspace search is. If I get an email from someone, I can instantly search Myspace for a profile with that email address and find out a lot of personal information. Scary!